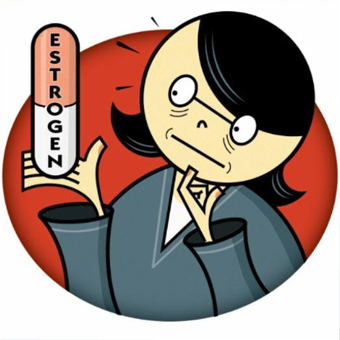 New research in the journal JCI Insight shows how estrogen treatment helps to control blood sugar levels after menopause. In a study of postmenopausal mice and human cells, researchers found that estrogen targets specific cells in the pancreas and the gut to increase glucose tolerance, and thus lowers the risk for type 2 diabetes (T2D). Lead researcher Jacques Philippe, who is a diabetes specialist currently working at the University of Geneva's Faculty of Medicine in Switzerland, and colleagues recently reported their results.
Pre-menopausal women are at less risk than men of developing T2D. However, after menopause, the trend reverses very clearly, highlighting the protective role of women's sex hormones, especially estrogens. Previous research has suggested that after menopause, women may face a greater risk of T2D mainly due to hormonal changes, such as a reduction in estrogen levels. Many researchers have therefore also investigated whether estrogen replacement therapy could help to prevent T2D among postmenopausal women, and many of those studies have shown positive results.
The glucose homeostasis is predominantly controlled by the coordinated secretion of insulin by pancreatic β cells and proglucagon-derived peptides, glucagon, and glucagon-like peptide-1 (GLP-1) produced by pancreatic α- and gut L cells. The study showed that the glucagon-secreting pancreatic α- cells have high sensitivity to estrogen, which then secrete less hyperglycemic glucagon but more GLP-1. Also released by the intestine, GLP-1 stimulates insulin secretion, inhibits glucagon secretion and induces the feeling of satiety. The lack of GLP1 is, therefore, an essential and little-understood marker of diabetes onset. The role played by GLP1 represents a major explanation of the protection of women from diabetes onset before menopause.
Estrogen administration to post-menopausal female mice led the scientists to identify an increased tolerance to glucose, which is correlated to a lower risk of diabetes. However, if the effect on insulin was expected, the effect on glucagon—and especially on GLP1, an intestinal and pancreatic hormone that increases insulin production—was much less.
"In the context of diabetes, an estrogenic treatment allows to avoid, in all cases, the explosion of female diabetes cases. These treatments, well administered, can really add value for women's health " says study's lead author Sandra Handgraaf.